Shopping Cart
Your Cart is Empty
There was an error with PayPal
Click here to try again
Thank you for your business!
You should be receiving an order confirmation from Paypal shortly.
Exit Shopping Cart
Unique Creations by Shantal
Code: SAVENOW

15% Off All Packages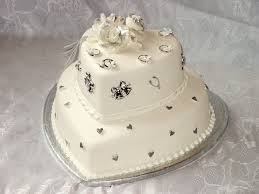 1. Figure Out Your Style  -  Your cake doesn't have to be white and round. There are so many other choices. To nail down a design, look to your venue, the time of year and, of course, your personal sense of style.
2. Learn the Basics  -  Let's start with cake shapes. Beyond the traditional round cake, there's a slew of other options. Square cakes are hugely popular -- and a great way to showcase a modern wedding style.
3. Know Where (And Where Not) To Cut  -  One cost-cutting option is to order the cake of your dreams made on a small scale for a price you can comfortably afford, and then order sheet cakes of the same flavor to be cut in the kitchen (some but not all designers will do this).
4.Search For The Perfect Cake Mate  -  Once you have a sense of cost and a rough idea of the type of cake you're looking for, it's time to find a baker. 
5.Taste Test!  -  The biggest misconception about wedding cakes is that they're designed to look good but taste less than fabulous. Far from the cake being just a showpiece, it's what's inside that counts. When you meet with your prospective bakers, be sure to taste lots of samples
6.Book Your Baker  -  When you think you've met your match, book your baker. Often, a deposit is required at this time, and you'll also be asked to sign a contract. Lock in your cake maker as soon as you can -- some top bakers get booked up a year in advance.
7.Decide How You'll Display It  -  Have fun dressing up your cake table: Drape it with fabrics and decorate it with motifs, colors and flowers to match the cake (your florist can help). And don't settle for a generic cake stand -- showcase your masterpiece!
8.Work Out Delivery Details  -  Just as you would with a fine painting, once you've decided exactly how your wedding cake is going to look, make certain that great care is taken to transport it in one piece to the reception site. Most cake designers prefer to deliver the cake themselves (or use their in-house, experienced delivery team to do the job), and we think paying the extra delivery fee is worth the peace of mind that the cake will arrive to your reception site in top form.
9. Schedule A Time To Cut It  -  Traditionally, the cake cutting signifies that the end of the reception is near (and cues the elder guests that they can politely slip out), so couples typically wait until an hour before the party ends to cut it. But if you don't want to interrupt your dance party, cut it at the beginning of the reception right after you make your grand entrance, while all eyes are on you.
10.Eat A Piece Of Your Own Cake  -  You'd be surprised how many couples don't get a chance to eat their own wedding cake -- don't let that be you! If you don't have time to sit down at the reception and enjoy a slice, ask your caterer to save some for you. Share it as a snack that night after the wedding, or taste it at the postwedding brunch. (Leftover wedding cake makes for the perfect menu addition to the day-after brunch dessert!) Either way, make sure you try it. You deserve to enjoy the cake you worked so hard to help create.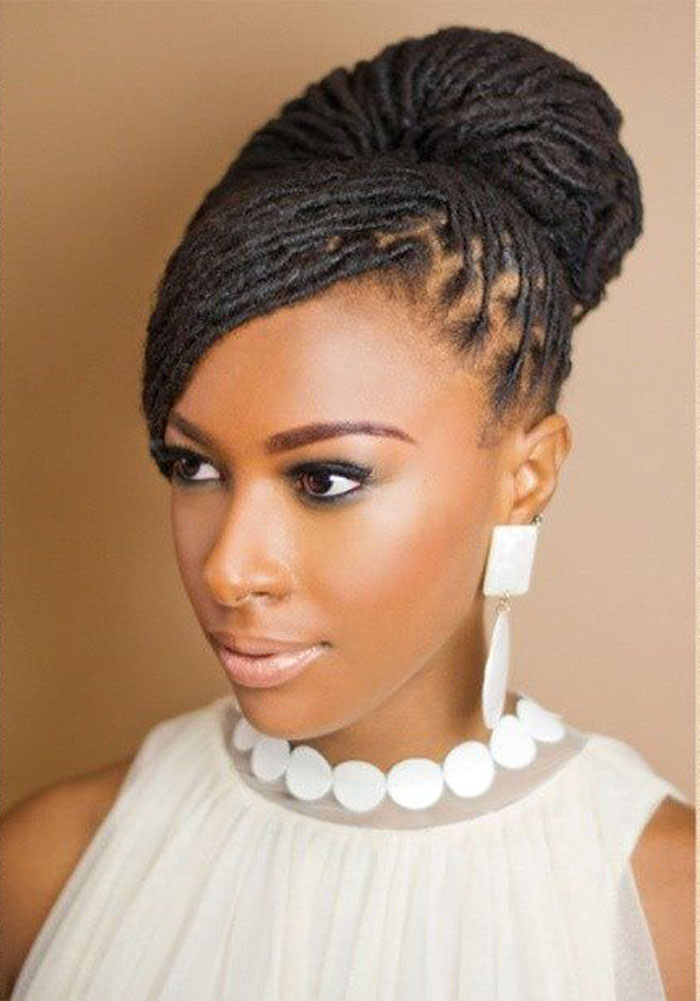 You've set the date, found the venue and finally locked down the perfect dress and shoes – now all thats left are the finishing touches. Wedding hair is an integral part of a brides look and achieving picture perfect hair is a must. Here are a few tips:
1. Plan ahead
Make sure that you book your appointments well in advance! Saturday is the busiest day of the week for stylists and appointments always fill up quickly.
2. Trial Appointments
Our Creative Team suggest booking at least two trial appointments with your stylist to perfect your style. These appointments should be one to two months before the wedding. Scheduling trials on the day of your rehearsal dinner or hens night is a great way to get the most out of your trial hair, and to test the longevity of your chosen style.
3.Small Details
If you are particular about small details, make notes of the pattern and detailing you have envisioned and relay this to your stylist on one of the trail appointments , just so that you can get a feel of how your vision will actually look in reality.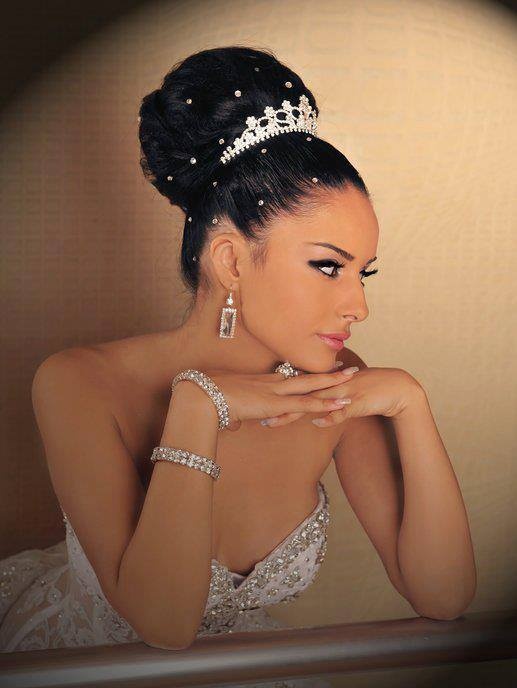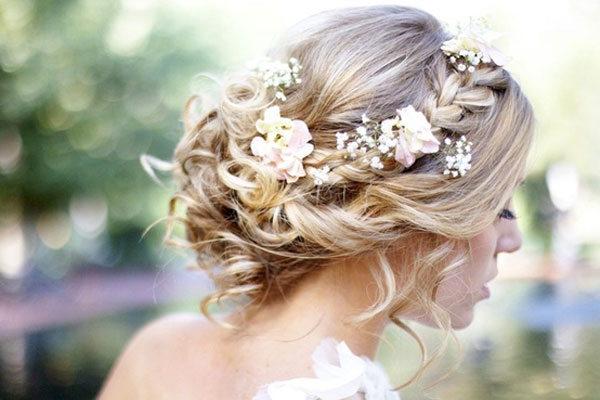 You spent a great deal of time and thought selecting your wedding dress.You may hope that a younger sister or perhaps even a daughter will someday wear your gown. Or you may want to hold onto your beautiful gown for sentimental reasons. Either way, your wedding gown is a treasured keepsake that if properly cleaned and preserved, can last for years to come.
After the wedding, many bridal gowns are left in the plastic garment bag with good intentions of cleaning and preservation sometime soon. That soon often turns into weeks, and then years. This procrastination poses some serious risks to the gown: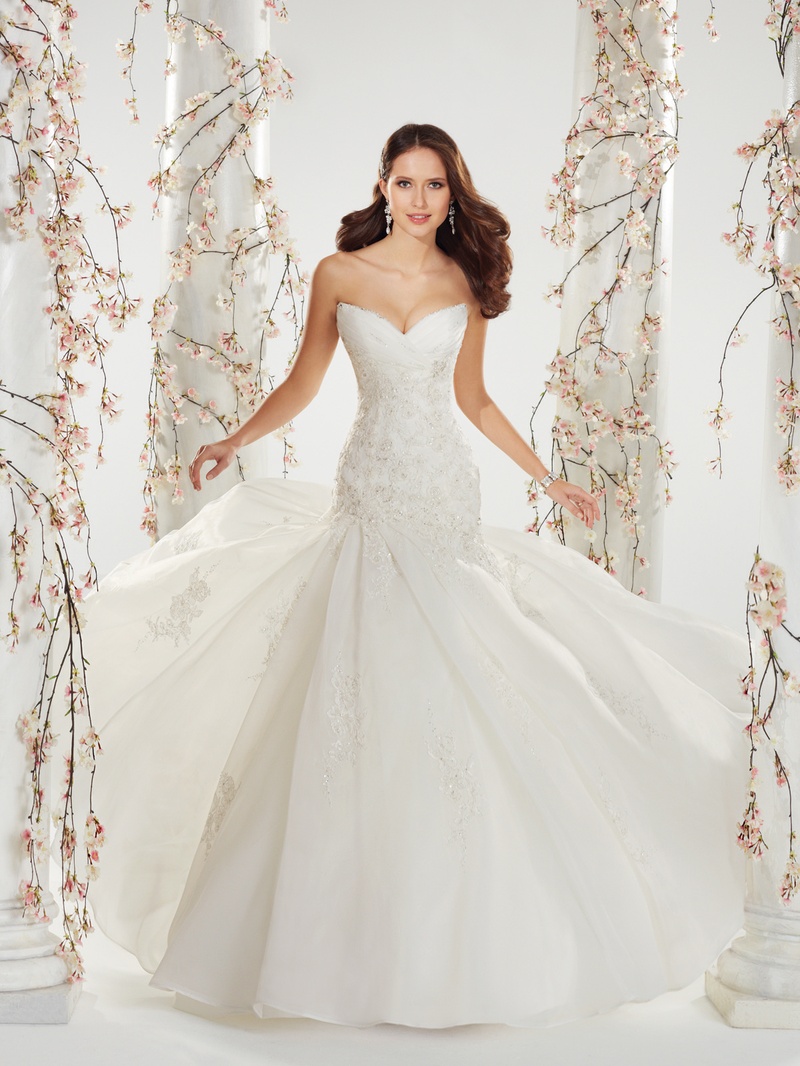 Oxidation of stains, seen and unseen. Your dress may have noticeable stains from food or make-up, or the hemline may be soiled. Or your dress may look clean to you, but don't be fooled, spills from alcoholic beverages or clear soda may dry clear, but oxidize with time, turn brown and become more difficult to remove later. Body perspiration may cause the dress lining to turn brittle over time. Your dress needs to be cleaned in order to keep it in the best condition possible.
Plastic fumes: Gowns kept in plastic gown bags are exposed to the most harmful environment possible: plastic fumes. Most plastic gives off chemical fumes that cause the yellowing of bridal gowns. Some brides take the initiative to get their dress cleaned, but still leave their gown in the dry-cleaner's plastic wrap or garment bag.
Cleaning your wedding gown followed by museum quality wedding gown preservation ensures that your gown remains in the best condition possible. Ideally, cleaning and wedding dress preservation should be done within days or weeks of your wedding.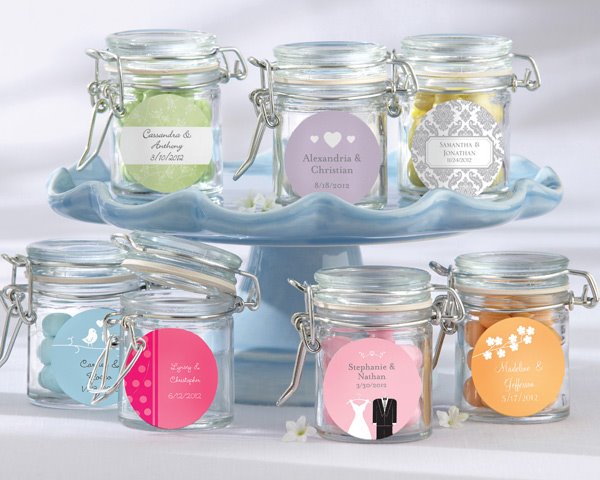 Have you spent hours creating those programmes/fans? Did you create your own photo booth? Have you hand-crafted several ornate decorations that you plan to hang onto for several years? You'd be amazed at what people leave on site and forget to collect, simply because they think someone else has arranged to bring these keepsakes back.
Very often these things aren't noticed until you come back from honeymoon, in which case the venue may have unwittingly thrown them out. The best way to circumvent this is to not only give your bridal party a list of things you must have back from the venue, but make sure the venue coordinator has a list of this as well. That way, if anything gets lost in the shuffle your venue coordinator will know to hang onto it for you until you get back from honeymoon, or can make other arrangements for delivery.
Knowing how to relax is vital for ensuring your health and well-being, as well as restoring the passion and joy in your life. Allowing stress to affect you can lead to depression, illness, weight gain and a general sense of malcontent. Follow along after the jump to learn how to get your anxiety under control and relax
1. Accepting Stress
Recognize stress. Obviously, some stress is good for us — it adds interest, excitement and motivation to life, in the right balance.[1] It is when the level of stress in your life causes you to put up with things that are harming or distressing you constantly that you risk sliding into being too stressed. 
2. Relax 
Set aside time to relax. Once you have accepted that there are negative stressors impacting your life, it's important to make room for relaxation amid all those busy things you're doing. . Ways to prepare for adding relaxation back into your routine include:
Let go of guilt. Many religious and cultural beliefs instill the value of hard work very deeply. Over time, and increasingly so with the advent of smart technology that keeps us hyper-wired 24/7, many of us have come to believe that being "on-the-go" constantly is the only way to prove our value. Having an unrealistic interpretation of "hard work" will end up wearing you down. Hard work is giving your tasks the attention they deserve at the time they deserve, not letting it bleed into all hours of your day!
Accept that sleep is a very important part of life. During sleep, your mind continues learning in ways that are not possible during waking hours. Sleep restores and refreshes your body in myriad ways that cannot happen when you're awake. Do not be tempted to devalue the worth of sleep. Moreover, the alleged ability of some people to thrive on four hours sleep per night is the exception, not the rule — most of us need the six to eight hour sleep cycle for full restoration. Dreaming is an essential part of sleep; you can explore your inner fantasy and have many experiences that you never encounter in the waking world.
Block out times in your day to relax. Think of it as an appointment with your most important client — you — that you absolutely cannot skip or break.
If you're at home, mark time for relaxing in black ink on a calendar for everyone to see. That way, the whole family will appreciate the importance of making time to relax.
Recognize that finding your own optimal ways to relax may take time, as well as some trial and error. Don't give up — keep searching until you find the right combination of activities that relax you and rejuvenate your enthusiasm for living fully.
3.Relaxing Your Body
Practice breathing techniques. Slow down your breathing and actively concentrate on it. This is always the easiest way to self-calm, provided you remember to resort to it.
Do belly breathing: where you put your hands on you stomach and when you breath in: you try to push away your hands, and when you breath out you make your hands go towards you
Breathe in through your nose and out through your mouth.
Inhale deeply as you count to five, hold your breath for five seconds, then exhale slowly, counting to five. Do this ten times to relax your muscles and nerves. As you breathe out, visualize the stress and tension leaving your body through your breath.
4. Make healthy dietary choices.
Eating well can help your body feel balanced and healthy, making you less susceptible to spikes in blood sugar and feelings of anxiety. Try to practice moderation in these areas:
Avoid the excessive refined sugar found in granola bars, pastries or sodas. Carbohydrates, such as pasta, convert easily to sugar. These can cause severe ups and downs in your blood sugar and lead to agitation, upsetting your body's ability to efficiently utilize energy.
Avoid excessive caffeine. Too much caffeine can make you jumpy and irritable. Try not to drink caffeine after 1 or 2 in the afternoon, and keep your morning intake moderate and steady across every day. If you must have more coffee than you should, switch to decaf or an herbal tea with little or no caffeine.
Get a cup of water. Drinking a cup of water at once brings a fresh energy to your body and give a chance to your brain to take a small break in thinking, thus allows you to find a new view on current stressful situation. Works especially if you suffer a headache or did not drink for a long time.
Eat fresh fruits, vegetables and whole grains that are free of refined sugar, such as apples, grapes, carrots, broccoli, brown rice or whole grain breads.
Eat plenty of low-calorie protein, such as chicken, fish, whole grains, legumes, dark leafy vegetables or low-fat dairy. These proteins are a better source of energy.
Take a multivitamin. Some vitamins relieve stress. Vitamin B and Vitamin D are especially good for relaxation.
5. Exercise
Exercise every day. This is the best-known, scientifically-proven way to significantly reduce stress. You'll be amazed at how much easier it is to overcome stress if you exercise regularly. Here are some ideas to try:
Aim for at least thirty minutes per day of moderate activity.
Walk in the park, in the woods, or on a treadmill.
Take the stairs instead of the elevator.
Park a little further away from the entrance of a store.
Ride a bike.
Go swimming. Try your local pool, a nearby lake or a friend or relative's home. You do not have to be an excellent swimmer; just the idea of being in water could be relaxing enough.
Stretch. Lower your shoulders to help relax. Be more consciously aware of the tension that is quick to accumulate in your shoulders and neck region.
Try a massage. Go to your local spa for a great massage. Undoing the body knots is a good pathway to undoing the mind knots.
6.Relaxing Your Mind
Practice positive thinking. Positive thinking isn't about wishful or dreamer thinking; it's about making the most of the situations that you find yourself in and avoiding any tendency to add negative overlays.
Use visualization techniques. While you might not feel calm and relaxed, imagining a calm and relaxed scene in your mind can do wonders to improve your outlook. Picture beaches, lying down resting, going for a hike, etc., to help you stay relaxed.
Use affirmations to change your outlook on life and stop yourself from always jumping to negative conclusions. Affirmations are short, powerful statements that build you up and increase your confidence, helping you to expect positive outcomes.[4] Be careful about the words you choose – the things you say about yourself over and over again will ensure that you believe your own rhetoric. Use positive, believable, and caring words about yourself.
Teach yourself to step back and see the "big picture" when you're in the thick of things that don't seem to be going well. Recognize that most problems are temporary, and minor setbacks on the path to achieving larger goals.
Think logically, and restrain your emotions. If you learn to think more sequentially and logically when you're stressed, you might find that solutions become more apparent.
Turn an objective eye on your stressors. Take a realistic look at what's freaking you out, and consider how you'd advise a friend in a similar position. Then, follow your own advice.
Change your ways. If the problem is something you're doing, then change the way you act or react. Stop and listen to those around you to figure out and correct what it is you might be misunderstanding or doing wrong.
Find a quiet place when you are feeling overwhelmed and pamper yourself.
Draw a warm bath. Light candles around the tub, dim the lights, add bubbles or lavender, if desired.
Lie on your bed or sofa. Play some soft music or nature CDs. Relax listening to ocean waves, waterfalls or birds.
Read a good book. Curl up on the couch with a blanket and a cup of chamomile tea.
Imagine a personal paradise. Close your eyes and envision a different setting. What do you see around you? Is there a breeze? What do you hear - birds or water? Imagine the calming sound of ocean waves reaching the shore. Enjoy a moment in your special place.
Even the stall of a bathroom at work is an ideal "quiet spot" for a breather if you have no other place to go.
Stop feeling guilty. Guilt is a potent source of stress. Get rid of the source of guilt by behaving yourself; stop engaging in behaviors that make you feel guilty. Seek professional help, if necessary, but don't allow destructive behavior to escalate and sabotage your life and health.
Learn to prioritize. Make a list of tasks for the day. Organize the list by importance, and be proactive and take care of things before they become a big problem. Time spent more productively means more free time to relax.
Work! Although this may sound counteractive to your goal of relaxing, procrastination never feels as good as having nothing to do. Get your tasks done now, and then you can truly relax.
Practice meditation. Remove all thoughts and emotions from your mind by concentrating on your breathing. Meditation takes you into focusing on your whole being as a form of relaxation, rather than just focusing on one area of your body as any other relaxation technique tends to do. It can take a while to master, but it is well worth the effort.
Begin with a sitting posture for a minimum of 15 minutes per session, and build up to 45–60 minutes per session.[5]
Try to meditate regularly.
Find a respected mentor if you are having difficulty learning meditation by yourself.
Avoid being intense, competitive, or frustrated about meditating – all of these emotions defeat its purpose!
Consider self-hypnosis. Focus on something, take a few deep breaths and let yourself become hypnotized. If you have trouble with self-hypnosis, go to a licensed hypnotherapist. Do not allow an amateur to try to hypnotize you, and beware of subliminal messages.
Do activities or hobbies that relax you. Get your mind off the things that normally stress you out. You may just need a break every now and then.
Go fishing, sew, sing, paint or take photographs.
Try singing a song using numbers instead of words. Singing can help to distract you from stress to suddenly relax.
Use music as relaxation therapy. Play it as loudly or as softly as you like, whichever calms you the most.
Spend time with your pet. Cuddle or play with your pets. They'll love it and so will you. Talk to your pet about all the stress and anxiety you've been going through and you'll feel a lot better. Pet therapy is a genuine means for relaxing; you can also learn a lot from watching how your pet relaxes (note, animals don't carry guilt around!).
Smile and laugh. Laughter is the best medicine. Rent, buy or see a hilarious movie. This is guaranteed to help. Smiling and laughing releases endorphins, which fights stress, helps to relax and reminds you that life is more than just work. Even if it feels strange at first, make it a point to smile more often.
7. Staying Relaxed Around Stressful People
Sometimes the negativity and unrealistic expectations of other people can derail your determination to include relaxation as a valuable part of your life. Don't let that happen. Instead, consider the following suggestions to help you to remain relaxed around non-relaxed people.
Develop an invisible shield between yourself and stressed folk. This is really a visualization technique, in which you imagine that you are cocooned against the negative vibes of overly stressed people around you. See their behavior and attitudes for what they are, recognize what their stress is doing to them but refuse to let this penetrate your shield.
Don't carry the world's weight on your shoulders – these people are making a choice to behave in this way, and you don't have to come along for the ride.
De-linking yourself from others stress can be hard at first, especially if you are empathic by nature, but keep practicing until not giving in to their negativity becomes second nature.
Disconnect. Put the phone back down, shut the email folder, walk away. Whenever you feel like making an instantaneous reply in anger to someone who has raised your ire, don't act on it. When we feel angry and stressed, we are more likely to read sinister interpretations into our interactions and if we act on them, our self-righteous anger can be self-fulfilling when the person responds negatively. Sleep on your angry missive and practice the relaxation techniques outlined here.
Write a draft of your response, and let it sit for a day. If everything in it is just as true and valid to you 24 hours later, consider sending it. If not, you'll be grateful you held off.
Walk away and decompress. Instead of acting in anger, remove yourself from the situation until your calm has returned.
Avoid toxic personalities. Spend less time with people who try to guilt you into doing things or tell you that you're not good enough. Yes, even if they're family.
Steer clear of people who are constantly complaining or miserable, aka "negaholics". Stress can be contagious, so avoid transmitters. Understand that there is always a solution to a problem, even if they don't, or won't, see that.
Avoid people who practice the art of woundology (and avoid practicing it yourself!).[6] Wallowing in misery is an art form for some people. You don't need their negativity, nor their rapacious need for making the worst of every situation.
Give hugs. Go on the positive offensive and reach through to people who seem down and negative. Caring touch reduces stress and promotes relaxation. Say hello and goodbye to your friends and family members with a hug, and don't be afraid to comfort someone with a hug, or ask for a hug when you're feeling overwhelmed.
Know when to cut ties. If you value your relationships, as do most people, it can be challenging to realize that there are people who are just too toxic or too needy to keep in your inner circle because they sap your energy and stress you constantly. Sometimes it's best to let go, provided you do so after thinking it through carefully. Avoid being judgmental, hurtful, or blunt; just move on as you need to. The following articles might help you work out what could be wrong with a relationship that's getting you down, and what to do about it:
Deal With Impossible People
Recognize a Manipulative or Controlling Relationship
Recognize a Toxic Friend
Recognize a Toxic Relationship.
Spend time with people who radiate warmth and with whom you can truly connect. Contact with positive-thinking and joyous people broadens your capacities enormously and helps you to feel more relaxed and happy.
10 Best Speedy Hair and Makeup Tricks
Got a need for speed? Here, we look back at the top quick beauty tips over the years -- that still work today.
WebMD Feature from "Marie Claire" Magazine
1. Get Clean Skin Quick
To sop up oil and refresh makeup, lightly mist your face with toner, then pat with a tissue, says Eva Scrivo, makeup artist and owner of the eponymous New York City salon. Finish with a dusting of loose powder.
2. Lighten Locks Instantly
If scalp grease (or too many products) have left your light hair looking like dirty dishwater, sprinkle translucent powder over your roots, then brush through, says makeup artist Morgen Schick.
3. Hydrate Your Skin in Half the Time
Use conditioner to moisturize your hair -- and body, says Schick. Just massage it in neck-to-toe in the shower, rinse and dry off. The conditioner will hydrate nearly as well as body lotion -- without the time suck of waiting for it to sink in.
4. Get Gorgeous Nails -- Now
Schick's 60-second strategy: Remove all polish, clean under your nails (with lemon juice, if you have it) and massage the thickest lotion you can find (lip balm will suffice in a pinch) into your cuticles.
5. Use Pink to Fake Perfect Skin
Surprise! Concealer is only half the battle when it comes to fixing flaws. To really perfect your complexion (no matter what your skin tone), try wearing lipstick in a warm pink. "It distracts people's eyes from blemishes and other imperfections," says Schick.
6. Depuff Your 'Do in a Flash
To flatten frizz, dampen your hands with water and a drop of hand lotion, then gently pull your hair back into a French twist. Wait 10 minutes; take your strands down. Voilà -- fuzz free!
7. Focus on the Front to Speed Hairstyling
When you're strapped for time, do the T-zone blow-dry: down your part and around your hairline only. "As long as the front and top of your hair looks finished," says Scrivo, "so will you."
8. Score Evening Eyes in Just One Step
Eyeliner is the fastest way to look sexy, says Delux Beauty creator Jillian Dempsey. To do: Trace your top lash lines to just past the outer corners of your eyes.
9. Pull It Together with a Ponytail
There's nothing wrong with resorting to a ponytail -- after all, it's the ultimate easy style. To do: Pull your hair back haphazardly with your fingers and spritz with hairspray, says Roy Teeluck, owner of the Roy Teeluck Salon in New York City. Last, twist a stray tendril around your hair elastic; pin.
10. Revive Your Face Rapidly
To look alive after a long night, pat concealer onto the inner corners of your eyes, under your lower lashes and next to your nose, says Scrivo. Finish by swirling bronzer over your cheeks.
/