Shopping Cart
Your Cart is Empty
There was an error with PayPal
Click here to try again
Thank you for your business!
You should be receiving an order confirmation from Paypal shortly.
Exit Shopping Cart
Unique Creations by Shantal
Code: SAVENOW

15% Off All Packages
| | |
| --- | --- |
| Posted on July 7, 2015 at 10:40 AM | |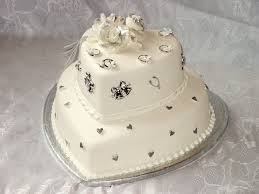 1. Figure Out Your Style  -  Your cake doesn't have to be white and round. There are so many other choices. To nail down a design, look to your venue, the time of year and, of course, your personal sense of style.
2. Learn the Basics  -  Let's start with cake shapes. Beyond the traditional round cake, there's a slew of other options. Square cakes are hugely popular -- and a great way to showcase a modern wedding style.
3. Know Where (And Where Not) To Cut  -  One cost-cutting option is to order the cake of your dreams made on a small scale for a price you can comfortably afford, and then order sheet cakes of the same flavor to be cut in the kitchen (some but not all designers will do this).
4.Search For The Perfect Cake Mate  -  Once you have a sense of cost and a rough idea of the type of cake you're looking for, it's time to find a baker. 
5.Taste Test!  -  The biggest misconception about wedding cakes is that they're designed to look good but taste less than fabulous. Far from the cake being just a showpiece, it's what's inside that counts. When you meet with your prospective bakers, be sure to taste lots of samples
6.Book Your Baker  -  When you think you've met your match, book your baker. Often, a deposit is required at this time, and you'll also be asked to sign a contract. Lock in your cake maker as soon as you can -- some top bakers get booked up a year in advance.
7.Decide How You'll Display It  -  Have fun dressing up your cake table: Drape it with fabrics and decorate it with motifs, colors and flowers to match the cake (your florist can help). And don't settle for a generic cake stand -- showcase your masterpiece!
8.Work Out Delivery Details  -  Just as you would with a fine painting, once you've decided exactly how your wedding cake is going to look, make certain that great care is taken to transport it in one piece to the reception site. Most cake designers prefer to deliver the cake themselves (or use their in-house, experienced delivery team to do the job), and we think paying the extra delivery fee is worth the peace of mind that the cake will arrive to your reception site in top form.
9. Schedule A Time To Cut It  -  Traditionally, the cake cutting signifies that the end of the reception is near (and cues the elder guests that they can politely slip out), so couples typically wait until an hour before the party ends to cut it. But if you don't want to interrupt your dance party, cut it at the beginning of the reception right after you make your grand entrance, while all eyes are on you.
10.Eat A Piece Of Your Own Cake  -  You'd be surprised how many couples don't get a chance to eat their own wedding cake -- don't let that be you! If you don't have time to sit down at the reception and enjoy a slice, ask your caterer to save some for you. Share it as a snack that night after the wedding, or taste it at the postwedding brunch. (Leftover wedding cake makes for the perfect menu addition to the day-after brunch dessert!) Either way, make sure you try it. You deserve to enjoy the cake you worked so hard to help create.
Categories: Tips and Tricks
/